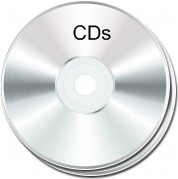 Micah CD Set
| | |
| --- | --- |
| Author | |
| Availability | In Stock |
| Product Code | DP.312-8 |
| Postage Points | 2 |
| Length | 5 CDs |
Over the Christmas and New Year period in 1972/73 David Pawson preached a series of 7 powerful sermons on the 7 chapters in the Book of Micah - who was one of the first to prophesy in detail about Christ's birth in Bethlehem Ephrathah. Although some of David's comments indicate clearly the year in which he preached these sermons, they are testimony to the timeless quality of the Scriptures. For they are thoroughly relevant to our own days, teaching about the wonderful way in which God deals with his people - even telling them what he will do in the future.

Micah Chapter 1 - Visions from God
Micah Chapter 2 - A Terrible Word
Micah Chapter 3 - The Darkest Part of the Night
Micah Chapter 4 - Peace and Prosperity
Micah Chapter 5 - He will be our Peace
Micah Chapter 6 - Walk Humbly with your God
Micah Chapter 7 - Who is a God like You?