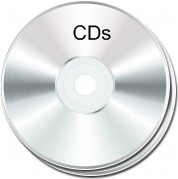 CD SET - The Character of Jesus
| | |
| --- | --- |
| Author | |
| Availability | In Stock |
| Product Code | DP.74V |
| Postage Points | 5 |
| Length | 7 CDs |
The Obedience of Jesus to His Heavenly Father, to His parents. Our disobedience.
The Compassion of Jesus. The record of pity for others and how His life shows in Christians.
The Honesty of Jesus. He spoke the truth - do we face the truth about ourselves?
The Anger of Jesus. Is anger right or wrong? What of the anger shown by Jesus?
The Body of Jesus. His natural body. His new body & His coming return.
Was the Cross Necessary? God's law, mercy and love. How justice and mercy are brought together.
The Name of Jesus. Why we preach Jesus. What the name conveys; power in the Name; baptism in the Name.
The Divinity of Jesus - and His Humanity The creeds, the scriptures and a modern summary of the Apostles' teaching (Matthew 16).
A Meal with Jesus. The place of meals in the life of the Church. Supper and breakfast with Jesus. The future banquet.
The Lord's Table. Central act of worship. Connection with the Passover. Why we celebrate.
Our Lord's Use of Parables. Isaiah Chapter 6 - a modern parable and an old one. The wasted seed - What He wants us to learn and do about it.