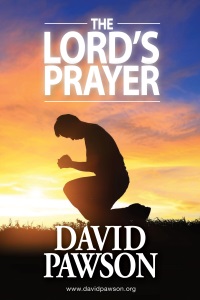 The Lord's Prayer
| | |
| --- | --- |
| Author | |
| Availability | In Stock |
| Product Code | ARB.103 |
| ISBN | 978 1 909886 71 1 |
| Postage Points | 2 |
| Length | 81 pages |
The author writes:

The so-called 'Lord's Prayer' is full of surprises. For one thing, the Lord could never have used it himself, with its central and longest plea for forgiveness. Though he gave it as a model for private prayer, it has become the most common corporate liturgy of the church. Its brevity is striking, consistent with his criticism of pagan devotions with their 'many words'.

Above all, it is comprehensive, covering all the basic concerns of a Christian, while clearly indicating that these should cover God's needs (honour and loyalty) before his or her own (food and forgiveness). Even though it begins with God, whom Jesus called 'my' Father, but we must say 'our' Father, it ends with the devil: deliver us from the evil (one).

It is for weekdays rather than Sundays. Try using it for a month.